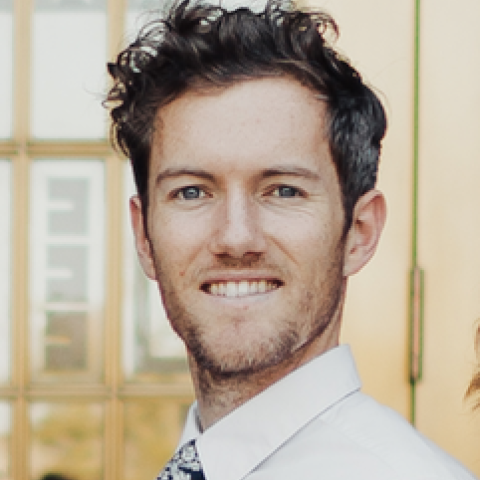 David Youd
Ph.D. Candidate
david_youd@berkeley.edu
Dwinelle 7222
M 11-12, F 12-1.
---
Research Areas
Latin literature, Greek and Roman drama, Apuleius and the Ancient Novel
Critical theory (psychoanalysis, Frankfurt School, deconstruction, queer theory)
---
Biography
I am a PhD candidate in classics and critical theory. Broadly speaking, my work treats the tensions between norm and anomaly, aesthetic form and content. I have published articles and essays on Homer, Euripides, Plautus, Terence, and Apuleius, where I draw on psychoanalysis, queer theory, and the Frankfurt school of critical theory to locate moments of dissonance between the ostensible signification of texts and the force of their aesthetic architecture. My dissertation, "The Queer Art of Terence," offers a rereading of Terence's plays through the lens of psychoanalysis and queer theory.
---
Publications
"Getting Bronze in the Sun: Making Sense of the Remains of Plautus' Vidularia." Classical Philology 116.3 (2021): 424-35
"Orestes. Polymorphously Per-verse: On Queer Metrology," in Queer Euripides: Re-Readings in Greek Tragedy, edited by Sarah Olsen and Mario Telò (Bloomsbury, 2022), 155-64
"In Search of Lost Haim: Homer and Heimat in the Dialectic of Enlightenment." Classical Receptions Journal 15.3 (2023): 335-351
"Time and Punishment, or Terence's Queer Pedagogy," in The Routledge Handbook of Classics and Queer Theory, edited by Sara Lindheim, Kirk Ormand, and Ella Haselswerdt (Routledge, 2023), 166-178
"Thelyology: Apuleius' Morphologies of Damage," in The Before and the After: Critical Asynchrony Now, edited by Sean Gurd and Mario Telò (Tangents, Punctum Books, forthcoming)