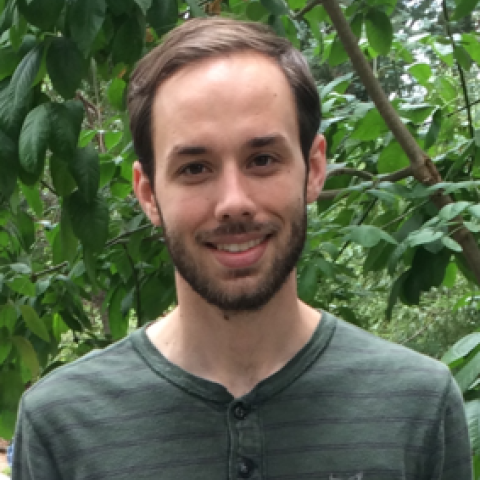 Christopher Jelen
christopher.jelen@berkeley.edu
Dwinelle 7227
Wednesdays 2-3pm (In-person), Thursdays 10-11am (via Zoom)
---
Research Areas
early Roman poetry, fragmentation and literary fragments, Greek and Roman New Comedy, reception, intertextuality, language pedagogy, online teaching methodology.
---
Biography
I am a PhD candidate interested in the poetry of the Roman republic and its reception of Greek literature. My dissertation, entitled "Delusion and Intertext: (Mis)readers in Greek and Roman New Comedy," examines internal misreaders in the comedies of Menander, Plautus, and Terence, and interprets the methods of their misreadings as models for the genre's allusive practice.
I've taught beginning Latin at both the high school and college level, and I'm interested in methods of engagement and retention, especially in the first semester. In 2021 I was awarded the Teaching Effectiveness Award for the essay, "To Err is Divine: Constructive Failure and Its Place in Language Learning," which is accessible via this link. I've directed the Greek Workshop for the past three years (2019-21), once in person and twice online. I continue to explore the potential of online teaching methods for teaching ancient languages.