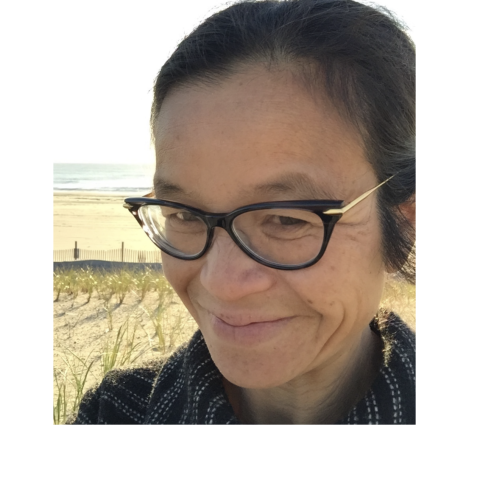 Kristina Chew
Lecturer
kjchew@berkeley.edu
Dwinelle 7307
Thursday, 1.30 - 3.30pm (fall 2023)
---
Research Areas
translation, ancient Greek and Latin pedagogy, disability studies, classical reception studies
---
Biography
Ph.D., 1995, Comparative Literature, Yale University.
B.A., 1990, Classics, Princeton University, summa cum laude.
---
Publications
A translation with introduction and notes of Virgil's Georgics (Hackett Publishing Company 2002).
"Loving the Impossible: Greek, Latin and Autism" (part 1) (part 2) (Society of Classical Studies blog, October 5, October 11, 2023).
"The Waters Took Him," "930 Madison." Berfrois (July 2021).
Two Eclogues of Vergil (5, 9). Ancient Exchanges (Spring 2021).
"Disability Studies and Asian American Literature." In Oxford Encyclopedia of Asian American and Pacific Islander Literature and Culture (2019).
"Autism and the Task of the Translator." In Worlds of Autism: Across the Spectrum of Neurological Difference. Ed. Joyce Davison and Michael Orsini. University of Minnesota Press (Fall 2013).
"Me As a Boy: On Raising an Asian American and Autistic Son." Special issue of Amerasia Journal on "The State of Illness and Disability" (2012).
"The Disabled Speech of Asian Americans: Silence and Autism in Lois Ann Yamanaka's Father of the Four Passages." Disability Studies Quarterly (Special Topic: Autism and the Concept of Neurodiversity), vol. 30, no. 1. Ed. Ralph and Emily Savarese. (2010). https://library.osu.edu/ojs/index.php/dsq/article/view/1068/1233
"Fractioned Idiom: Metonymy and the Language of Autism." In Autism and Representation. Ed. Mark Osteen. Routledge Press (2007).
"What does E Pluribus Unum Mean?: Reading the classics and multicultural literature together." The Classical Journal, 93.1 (1997).
---