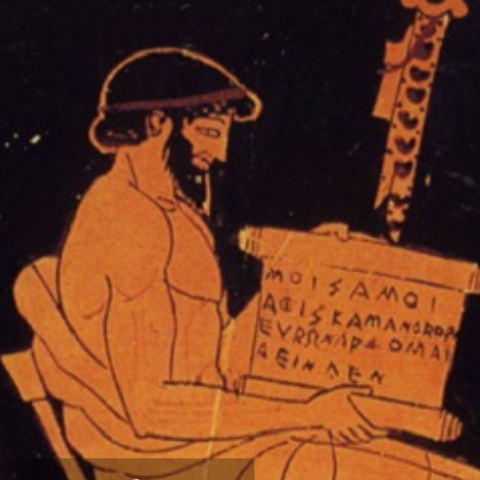 Dylan Kenny
dmkenny@berkeley.edu
M W 2-3PM or by appt.
---
Research Areas
My dissertation focuses on the points of contact between archaic lyric poetry and early Greek philosophy, especially in the case of Pindar. 
I am also interested in the history of the interpretation of classical texts; current projects in this field include a translation with commentary of Nietzsche's 1869 inaugural lecture at Basel, and a paper on Machiavelli's Life of Castruccio Castracani (1520) as a re-writing of Xenophon's Cyropaedia. 
Beyond the classical tradition, I am invested in the history and practice of criticism more broadly. In 2018, I edited a volume of the aesthetic writings of the Victorian polymath Vernon Lee; before that, I co-produced an oral history of the American sculptor Jason Rhoades (1965-2006).
---
Biography
I grew up in the Central Valley of California. After two years at Deep Springs College, I took a BA in Humanities from Yale. Before coming to Berkeley, I was a Paul Mellon Fellow at Cambridge, where I received an MPhil (with distinction) in Early Modern History, and another in Classics.
---